Wood River Wolf Project Training Workshop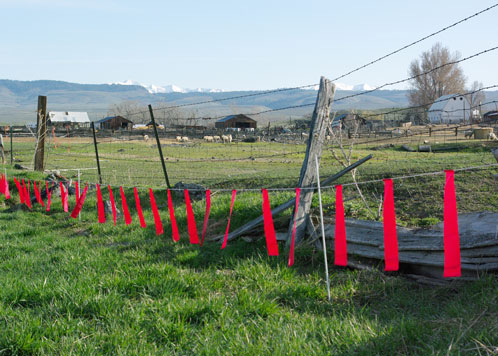 Defenders' Wood River Wolf Project has spent years using nonlethal methods to keep wolves away from livestock in Idaho. The project has had so much success helping wolves and livestock coexist that we decided to share our work with others to encourage these methods to be used wherever possible, so we hosted a hands-on workshop and field demonstration of our techniques and strategies, attended by livestock managers, wildlife scientists, state and tribal representatives and more. 
You may also be interested in:
Called "skunk bear" by the Blackfeet Indians, the wolverine is the largest terrestrial member of the weasel family. It has a broad head, small eyes and short rounded ears.
The variety of landscapes and habitats in the southeast – from Florida's lagoons to North Carolina's forests – makes for an equally awe-inspiring variety of wildlife.
Watch Out for Wildlife Week (fourth week in September) was created to educate people about the importance of driving smarter and safer in wildlife areas. By taking proper precautions and avoiding accidents, everyone can avoid their risk of getting in an accident with wildlife.
GET INSTANT ALERTS & UPDATES
Get Instant Alerts & Updates
Enter email address
Enter mobile number
On the Blog
November 19, 2015 | 11.23 AM
November 4, 2015 | 10.48 AM
November 2, 2015 | 9.00 AM