Supreme Court Rules in Favor of Bison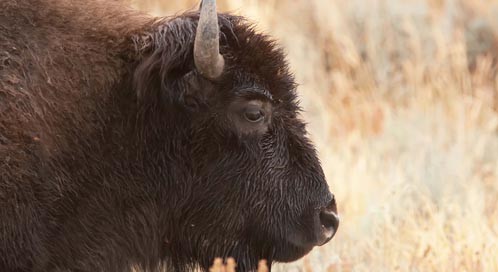 The Montana Supreme Court lifted an injunction granted by a district judge in March of 2012 that had prohibited the transfer of Yellowstone bison to tribal lands within Montana. The Supreme Court's unanimous decision said that bison transfers to tribal lands were fully within the scope of Montana law, granting a future to efforts to restore these iconic animals to their ancestral home.
You may also be interested in:
Defenders of Wildlife is working to protect and strengthen the National Wildlife Refuge System, the only system of federal lands in the United States dedicated to wildlife conservation.
Eighty percent of threatened and endangered species rely on privately owned land for their habitat needs and in the U.S. most of our private land is managed by farmers, ranchers and forest landowners.
The latest articles about wildlife issues that may be of interest to those in the press.
Get Instant Alerts & Updates
Enter email address
Enter mobile number
On the Blog
January 29, 2014 | 9.58 AM
December 23, 2013 | 10.30 AM
Follow Us