Supreme Court Rules in Favor of Bison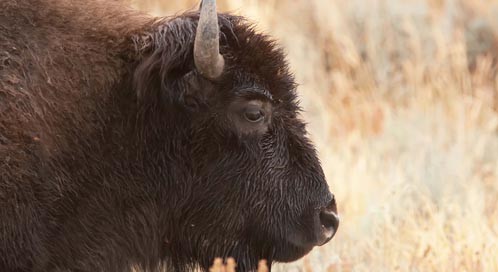 The Montana Supreme Court lifted an injunction granted by a district judge in March of 2012 that had prohibited the transfer of Yellowstone bison to tribal lands within Montana. The Supreme Court's unanimous decision said that bison transfers to tribal lands were fully within the scope of Montana law, granting a future to efforts to restore these iconic animals to their ancestral home.
You may also be interested in:
In the rugged, open scrublands of east-central Montana lives the sage-grouse, a plucky bird that once thrived across the sagebrush sea. Today, however, the population is plummeting from habitat loss.
The prairie dog is a member of the squirrel family.
Get Instant Alerts & Updates
Enter email address
Enter mobile number
On the Blog
April 15, 2014 | 11.06 AM
Follow Us