A Shark Workshop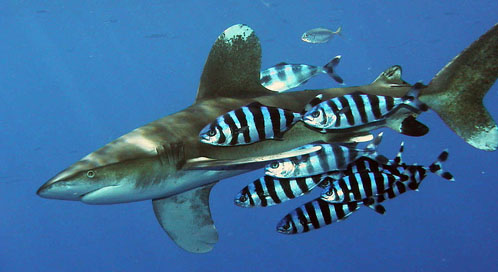 When sharks were granted new listings at this year's historic CITES conference, and new regulations placed on the shark trade, it meant big changes coming for the way many countries and their fisheries do business. To make it easier for these nations to change their practices and obey the new regulations - which will make the seas a bit safer for many vulnerable species of sharks - we helped organize a hands-on shark identification workshop. Representatives from 28 different countries attended the event!
You may also be interested in:
When George Pakenham spotted a passenger-less stretch limo outside a Manhattan restaurant with its engine running, he decided he'd had enough and approached the driver to ask him to turn off the engine while waiting.
U.S. consumer demand fuels illegal wildlife trade, jeopardizing imperiled species around the globe
Help put an end to the brutal practice of shark finning. Join us in calling on FedEx to ban all shipments of shark fins!
GET INSTANT ALERTS & UPDATES
Get Instant Alerts & Updates
Enter email address
Enter mobile number