The Scarlet Macaw Returns to the Gulf of Mexico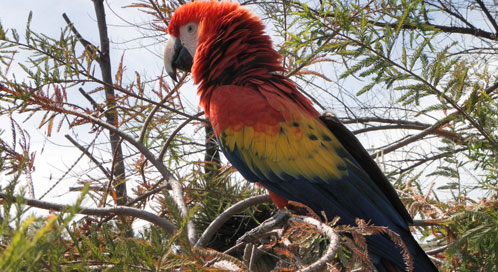 The scarlet macaw has returned to the rainforests of the Gulf of Mexico after being wiped out half a century ago. In collaboration with our partners on the ground, Defenders was involved in the effort to release 27 scarlet macaws into the wild in the Biosphere Reserve of Los Tuxtlas in southern Veracruz. This release was the first step of a project that plans to create the largest wild population of these birds in Mexico.
You may also be interested in:
When George Pakenham spotted a passenger-less stretch limo outside a Manhattan restaurant with its engine running, he decided he'd had enough and approached the driver to ask him to turn off the engine while waiting.
U.S. consumer demand fuels illegal wildlife trade, jeopardizing imperiled species around the globe
April, 2013: Thanks to new regulations that Defenders proposed and worked hard to promote, Mexico is protecting vital sea turtle nesting habitat.
GET INSTANT ALERTS & UPDATES
Get Instant Alerts & Updates
Enter email address
Enter mobile number