A Safer Sea for Right Whales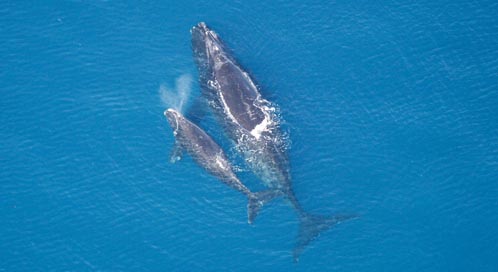 For years, Defenders of Wildlife worked hard to instate slow-speed zones for ships in places where endangered North Altantic right whales are often found. We knew that this would be the best way to protect migrating right whales, especially calves and new mothers, from ship strikes, which have long been a major threat to the species. Now, the National Marine Fisheries Service has finally made these slow-speed zones permanent!
You may also be interested in:
With an oblong face and a black nose splotch, the Sonoran pronghorn stands out against the cacti-strewn landscape of the American Southwest.
In the rugged, open scrublands of east-central Montana lives the sage-grouse, a plucky bird that once thrived across the sagebrush sea. Today, however, the population is plummeting from habitat loss.
Ignoring the lessons learned from unsustainable clear-cutting in the 1970s and 1980s, Oregon politicians are pushing legislation that would dramatically accelerate logging in the heart of the Pacific Northwest.
Get Instant Alerts & Updates
Enter email address
Enter mobile number
Follow Us