Proactive for Polar Bears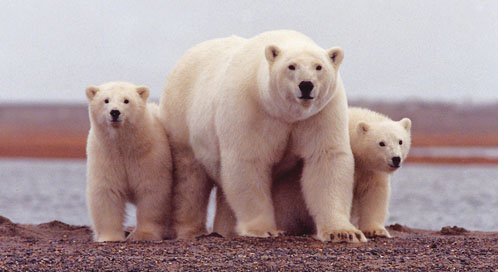 We hope that there is never a cause to use the tool that we and our partners helped create. An oil spill in the remote Arctic would be devastating to the ecosystem and its wildlife. With increased shipping and interest in drilling in the region, however, we want to make sure responders have what they need to help wildlife if the worst should happen. So we teamed up with local partners in Alaska to develop an important new tool that could make the difference between life and death for polar bears in the case of an oil spill.
You may also be interested in:
The walrus is a large marine mammal with flippers, a broad head, short muzzle, small eyes, tusks and whiskers. Scientists recognize two subspecies of walrus – the Atlantic walrus and the Pacific walrus.
Peregrine falcons are the fastest-flying birds in the world – they are able to dive at 200 miles per hour.
The wolf is the largest member of the canine family. Gray wolves range in color from grizzled gray or black to all-white. As the ancestor of the domestic dog, the gray wolf resembles German shepherds or malamutes.
GET INSTANT ALERTS & UPDATES
Get Instant Alerts & Updates
Enter email address
Enter mobile number
On the Blog
November 1, 2016 | 9.28 AM