Proactive for Polar Bears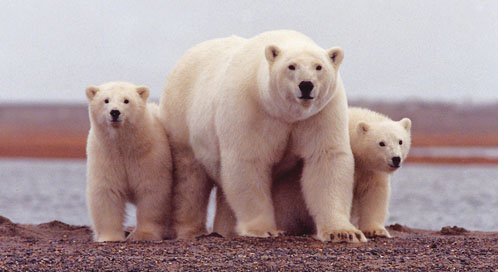 We hope that there is never a cause to use the tool that we and our partners helped create. An oil spill in the remote Arctic would be devastating to the ecosystem and its wildlife. With increased shipping and interest in drilling in the region, however, we want to make sure responders have what they need to help wildlife if the worst should happen. So we teamed up with local partners in Alaska to develop an important new tool that could make the difference between life and death for polar bears in the case of an oil spill.
You may also be interested in:
Defenders of Wildlife is working to protect and strengthen the National Wildlife Refuge System, the only system of federal lands in the United States dedicated to wildlife conservation.
Eighty percent of threatened and endangered species rely on privately owned land for their habitat needs and in the U.S. most of our private land is managed by farmers, ranchers and forest landowners.
The grizzly bear is a large predator that is different from black bears due to a distinctive hump on its shoulders. Grizzly bears have concave faces and long claws about the length of a human finger.
Get Instant Alerts & Updates
Enter email address
Enter mobile number
On the Blog
December 26, 2013 | 9.05 AM
December 4, 2013 | 10.06 AM
November 26, 2013 | 10.10 AM
Follow Us