No Road to Ruin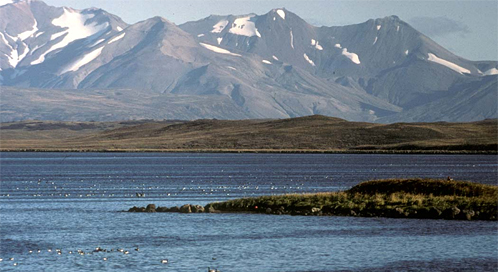 Izembek National Wildlife Refuge was established in 1960 to protect some of the most distinctive and important wetlands in the world. It is home to an abundance of wildlife, including 98% of the world's population of Pacific black brant (a sea bird), as well as grizzly bear, caribou, and salmon. Years ago, a road was proposed to connect the communities of King Cove and Cold Bay - a road that would cut across sensitive wetlands as well as steep slopes prone to avalanches. Numerous studies – by the federal government, the state of Alaska and wildlife experts – have concluded that a road through Izembek would permanently and significantly damage the wilderness and wildlife habitat value of the refuge, yet the road remained in contention for decades, with Defenders and other conservation groups vehemently opposed.
You may also be interested in:
This national wildlife refuge in Florida, home to more than 250 species of birds, could soon be lost to the state. Speak up to help keep it protected!
The wolf is the largest member of the canine family. Gray wolves range in color from grizzled gray or black to all-white. As the ancestor of the domestic dog, the gray wolf resembles German shepherds or malamutes.
Known as "prairie ghosts" because they are so elusive, the Sonoran pronghorn (Antilocapra americana sonoriensis) is the fastest land mammal in North America. Smaller and lighter in color than other pronghorn subspecies, it is uniquely adapted for survival in harsh arid conditions.
GET INSTANT ALERTS & UPDATES
Get Instant Alerts & Updates
Enter email address
Enter mobile number
On the Blog
October 13, 2016 | 10.55 AM