Give Panthers a Brake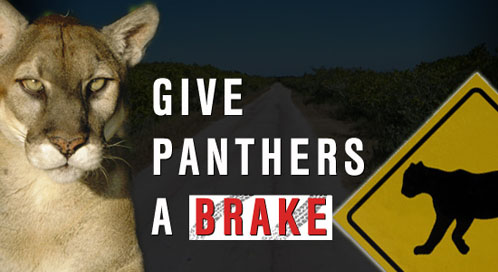 Though already critically endangered, Florida panthers are constantly in danger thanks to collisions with vehicles, shrinking habitat, and people's intolerance for living with a large predator. To help protect these vulnerable big cats, Defenders took on a major outreach campaign leading up to Save the Florida Panther Day on March 16th. Our initiative included presenting at local festivals, handing out educational materials at a local zoo, a jumbotron ad at a hockey arena and much, much more.
Read more on our blog >>
You may also be interested in:
The latest articles about wildlife issues that may be of interest to those in the press.
Right whales like the North Atlantic right whale (Eubalaena glacialis) are among the rarest of all marine mammal species. These baleen whales have two separate populations – western and eastern.
Our Southwest team works to protect rare and threatened species like Mexican wolves, jaguars and ocelots.
Get Instant Alerts & Updates
Enter email address
Enter mobile number
On the Blog
February 25, 2015 | 8.30 AM
February 12, 2015 | 9.50 AM
February 12, 2015 | 9.29 AM
Follow Us