Endangered Ferrets Return to Fort Belknap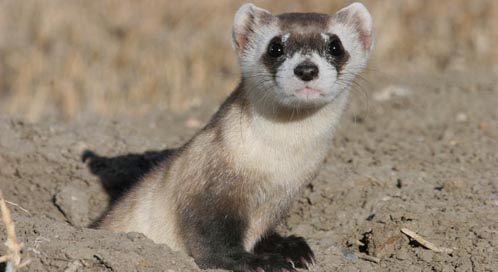 This black-footed ferret reintroduction was a long time in the making. For years, we worked with tribal and conservation partners to establish a large enough colony of prairie dogs to support black-footed ferrets. As one of the most endangered animals in North America, reintroducting black-footed ferrets back to their native prairie is a wonderful step forward. 
You may also be interested in:
Defenders of Wildlife is working to protect and strengthen the National Wildlife Refuge System, the only system of federal lands in the United States dedicated to wildlife conservation.
Eighty percent of threatened and endangered species rely on privately owned land for their habitat needs and in the U.S. most of our private land is managed by farmers, ranchers and forest landowners.
The latest articles about wildlife issues that may be of interest to those in the press.
Get Instant Alerts & Updates
Enter email address
Enter mobile number
On the Blog
January 29, 2014 | 9.58 AM
December 23, 2013 | 10.30 AM
October 31, 2013 | 1.24 PM
Follow Us