Ya-Wei Li
Senior Director of Endangered Species Conservation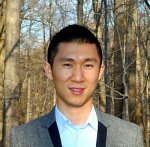 Areas of Expertise: Endangered Species Act, Environmental Law and Policy
Ya-Wei (Jake) is an environmental lawyer who specializes in endangered species law, policy, and science.  He leads the Endangered Species Conservation Program, which focuses on developing innovative and pragmatic strategies to improve how the Endangered Species Act is implemented.  This work includes endangered species consultations, habitat conservation plans, recovery planning, listings and critical habitat designations, candidate species conservation, and funding.  Jake and his team are highly interdisciplinary, using data analytics, remote sensing, geographic information systems, and emerging technologies and techniques.  He also works closely with other conservation organizations, federal and state agencies, scientists, congressional offices, and industry to find solutions to complex or contentious endangered species issues.
Before joining Defenders in 2010, Jake practiced environmental law at Latham & Watkins, LLP.  There, he worked on regulatory counseling and litigation relating to endangered species, air and water contaminants, pesticides, chemical regulation, environmental assessments, and renewable energy.
Jake holds a B.S. in mechanical engineering, summa cum laude, from Drexel University and a J.D., cum laude, from Cornell University Law School.  At Cornell, Jake also completed graduate coursework in conservation biology and herpetology.  
You may also be interested in:
The latest articles about wildlife issues that may be of interest to those in the press.
The latest opinions about wildlife issues that may be of interest to those in the press.
Defenders of Wildlife's 2014 Photo Contest Winners
GET INSTANT ALERTS & UPDATES
Get Instant Alerts & Updates
Enter email address
Enter mobile number