Wood River Wolf Project Training Workshop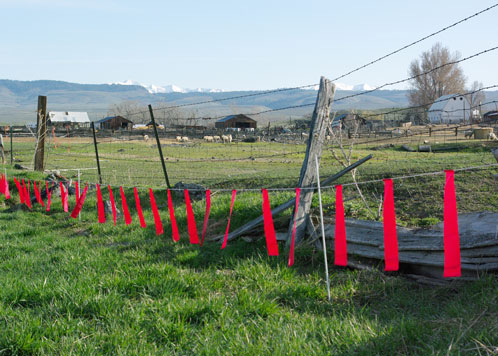 Defenders' Wood River Wolf Project has spent years using nonlethal methods to keep wolves away from livestock in Idaho. The project has had so much success helping wolves and livestock coexist that we decided to share our work with others to encourage these methods to be used wherever possible, so we hosted a hands-on workshop and field demonstration of our techniques and strategies, attended by livestock managers, wildlife scientists, state and tribal representatives and more. 
You may also be interested in:
Big Cypress teems with wildlife and is a refuge for the critically endangered Florida panther. But the roads here make it a dangerous place for the big cats, with vehicle collisions one of the leading causes of death.
"Once again, Defenders will make stopping any anti-ESA legislation that emerges our highest priority." - Jamie Rappaport Clark, President, Defenders of Wildlife
When it comes to endangered Mexican gray wolves in the Southwest every one counts—and so do partnerships.
Get Instant Alerts & Updates
Enter email address
Enter mobile number
On the Blog
October 31, 2014 | 10.28 AM
October 21, 2014 | 8.30 AM
September 11, 2014 | 8.45 AM
Follow Us