Wood River Wolf Project Training Workshop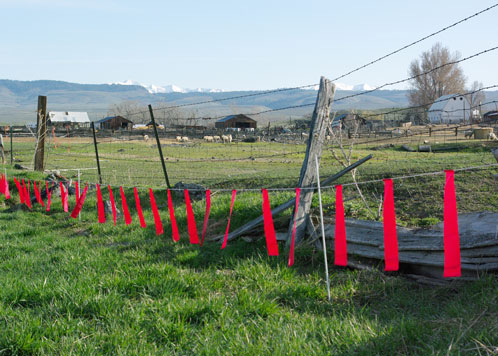 Defenders' Wood River Wolf Project has spent years using nonlethal methods to keep wolves away from livestock in Idaho. The project has had so much success helping wolves and livestock coexist that we decided to share our work with others to encourage these methods to be used wherever possible, so we hosted a hands-on workshop and field demonstration of our techniques and strategies, attended by livestock managers, wildlife scientists, state and tribal representatives and more. 
You may also be interested in:
The American black bear is the smallest of the three bears species found in North America, and are found only in North America. Black bears have short, non-retractable claws that give them an excellent tree-climbing ability.
December 2013 - Along with volunteers and conservation colleagues from partner organizations, Defenders' team flagged miles of fencing to protect imperiled sage-grouse from collisions.
Climate change is now one of the leading threats to wildlife. Find out what Defenders is doing to help animals around the country survive in a warming planet.
Get Instant Alerts & Updates
Enter email address
Enter mobile number
On the Blog
September 11, 2014 | 8.45 AM
Follow Us