Wood River Wolf Project Training Workshop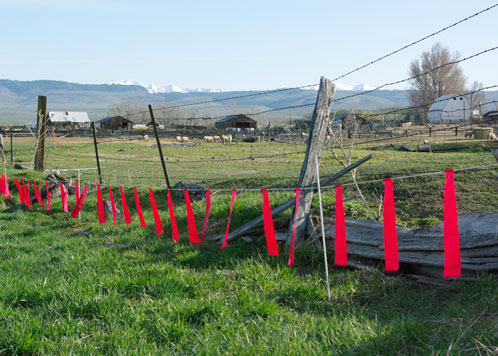 Defenders' Wood River Wolf Project has spent years using nonlethal methods to keep wolves away from livestock in Idaho. The project has had so much success helping wolves and livestock coexist that we decided to share our work with others to encourage these methods to be used wherever possible, so we hosted a hands-on workshop and field demonstration of our techniques and strategies, attended by livestock managers, wildlife scientists, state and tribal representatives and more. 
You may also be interested in:
Bears die when they get into trouble with people's garbage, livestock, when they are hit by cars and trains or illegally killed. By preventing these conflicts we can keep bears alive and on the road to recovery.
Peregrine falcons are the fastest-flying birds in the world – they are able to dive at 200 miles per hour.
The wolf is the largest member of the canine family. Gray wolves range in color from grizzled gray or black to all-white. As the ancestor of the domestic dog, the gray wolf resembles German shepherds or malamutes.
GET INSTANT ALERTS & UPDATES
Get Instant Alerts & Updates
Enter email address
Enter mobile number
On the Blog
October 25, 2016 | 10.55 AM
September 19, 2016 | 9.47 AM
August 26, 2016 | 12.17 PM