Wood River Wolf Project Training Workshop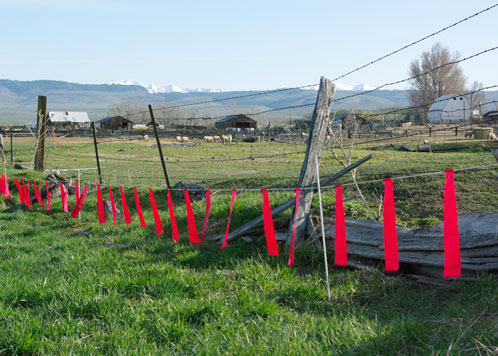 Defenders' Wood River Wolf Project has spent years using nonlethal methods to keep wolves away from livestock in Idaho. The project has had so much success helping wolves and livestock coexist that we decided to share our work with others to encourage these methods to be used wherever possible, so we hosted a hands-on workshop and field demonstration of our techniques and strategies, attended by livestock managers, wildlife scientists, state and tribal representatives and more. 
You may also be interested in:
The latest articles about wildlife issues that may be of interest to those in the press.
Climate change is now one of the leading threats to wildlife. Find out what Defenders is doing to help animals around the country survive in a warming planet.
Our Southwest team works to protect rare and threatened species like Mexican wolves, jaguars and ocelots.
GET INSTANT ALERTS & UPDATES
Get Instant Alerts & Updates
Enter email address
Enter mobile number