Wood River Wolf Project Training Workshop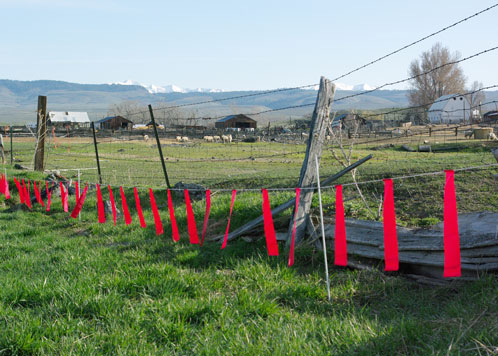 Defenders' Wood River Wolf Project has spent years using nonlethal methods to keep wolves away from livestock in Idaho. The project has had so much success helping wolves and livestock coexist that we decided to share our work with others to encourage these methods to be used wherever possible, so we hosted a hands-on workshop and field demonstration of our techniques and strategies, attended by livestock managers, wildlife scientists, state and tribal representatives and more. 
You may also be interested in:
Defenders of Wildlife is working to protect and strengthen the National Wildlife Refuge System, the only system of federal lands in the United States dedicated to wildlife conservation.
Eighty percent of threatened and endangered species rely on privately owned land for their habitat needs and in the U.S. most of our private land is managed by farmers, ranchers and forest landowners.
The latest articles about wildlife issues that may be of interest to those in the press.
Get Instant Alerts & Updates
Enter email address
Enter mobile number
On the Blog
January 30, 2014 | 12.43 PM
January 29, 2014 | 9.58 AM
January 23, 2014 | 12.35 PM
Follow Us