Wood River Wolf Project Training Workshop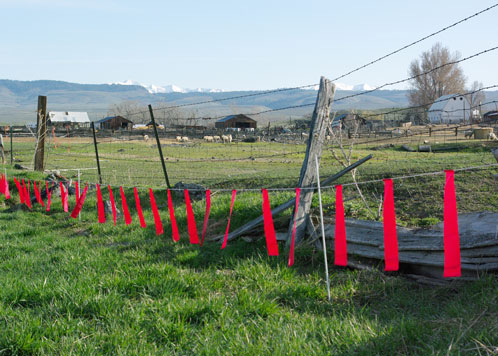 Defenders' Wood River Wolf Project has spent years using nonlethal methods to keep wolves away from livestock in Idaho. The project has had so much success helping wolves and livestock coexist that we decided to share our work with others to encourage these methods to be used wherever possible, so we hosted a hands-on workshop and field demonstration of our techniques and strategies, attended by livestock managers, wildlife scientists, state and tribal representatives and more. 
You may also be interested in:
In the rugged, open scrublands of east-central Montana lives the sage-grouse, a plucky bird that once thrived across the sagebrush sea. Today, however, the population is plummeting from habitat loss.
The prairie dog is a member of the squirrel family.
The war on wolves must stop. Demand an official status review of wolves in the Northern Rockies – the first step toward restoring protection!
Get Instant Alerts & Updates
Enter email address
Enter mobile number
On the Blog
April 15, 2014 | 11.06 AM
Follow Us