Supreme Court Rules in Favor of Bison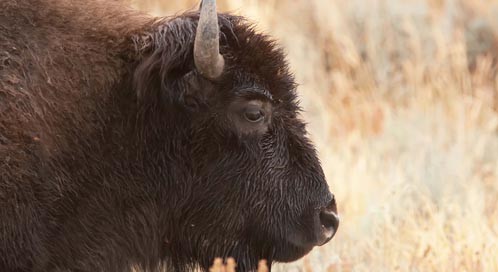 The Montana Supreme Court lifted an injunction granted by a district judge in March of 2012 that had prohibited the transfer of Yellowstone bison to tribal lands within Montana. The Supreme Court's unanimous decision said that bison transfers to tribal lands were fully within the scope of Montana law, granting a future to efforts to restore these iconic animals to their ancestral home.
You may also be interested in:
The American black bear is the smallest of the three bears species found in North America, and are found only in North America. Black bears have short, non-retractable claws that give them an excellent tree-climbing ability.
December 2013 - Along with volunteers and conservation colleagues from partner organizations, Defenders' team flagged miles of fencing to protect imperiled sage-grouse from collisions.
Climate change is now one of the leading threats to wildlife. Find out what Defenders is doing to help animals around the country survive in a warming planet.
Get Instant Alerts & Updates
Enter email address
Enter mobile number
On the Blog
August 28, 2014 | 9.10 AM
Follow Us