Supreme Court Rules in Favor of Bison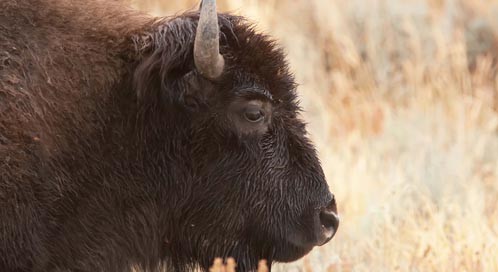 The Montana Supreme Court lifted an injunction granted by a district judge in March of 2012 that had prohibited the transfer of Yellowstone bison to tribal lands within Montana. The Supreme Court's unanimous decision said that bison transfers to tribal lands were fully within the scope of Montana law, granting a future to efforts to restore these iconic animals to their ancestral home.
You may also be interested in:
The war on wolves must stop. Demand an official status review of wolves in the Northern Rockies – the first step toward restoring protection!
Bats are the only mammals capable of true flight. With extremely elongated fingers and a wing membrane stretched between, the bat's wing anatomically resembles the human hand.
Get Instant Alerts & Updates
Enter email address
Enter mobile number
On the Blog
October 21, 2014 | 8.30 AM
August 28, 2014 | 9.10 AM
Follow Us