Supreme Court Rules in Favor of Bison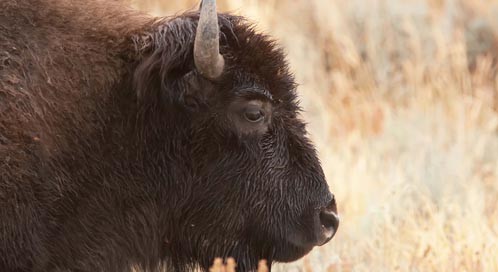 The Montana Supreme Court lifted an injunction granted by a district judge in March of 2012 that had prohibited the transfer of Yellowstone bison to tribal lands within Montana. The Supreme Court's unanimous decision said that bison transfers to tribal lands were fully within the scope of Montana law, granting a future to efforts to restore these iconic animals to their ancestral home.
You may also be interested in:
The latest articles about wildlife issues that may be of interest to those in the press.
In July 2010, in a 5-0 vote, the Colorado State Parks Board approved sweeping changes to the Off Highway Vehicle (OHV) Grant Program that will give habitat restoration and law enforcement proposals the opportunity to receive a portion of the funds collected from OHV registration fees.
The Conservation Registry was developed by Defenders of Wildlife and partners to provide a simple, free web-based database and mapping system. The Conservation Registry visualizes on-the-ground conservation and wildlife investments.
Get Instant Alerts & Updates
Enter email address
Enter mobile number
On the Blog
November 19, 2014 | 10.02 AM
November 13, 2014 | 9.52 AM
October 31, 2014 | 10.28 AM
Follow Us