Supreme Court Rules in Favor of Bison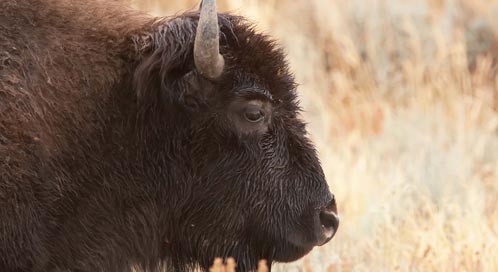 The Montana Supreme Court lifted an injunction granted by a district judge in March of 2012 that had prohibited the transfer of Yellowstone bison to tribal lands within Montana. The Supreme Court's unanimous decision said that bison transfers to tribal lands were fully within the scope of Montana law, granting a future to efforts to restore these iconic animals to their ancestral home.
You may also be interested in:
The latest articles about wildlife issues that may be of interest to those in the press.
Good news continues for Yellowstone's bison
Bears die when they get into trouble with people's garbage, livestock, when they are hit by cars and trains or illegally killed. By preventing these conflicts we can keep bears alive and on the road to recovery.
GET INSTANT ALERTS & UPDATES
Get Instant Alerts & Updates
Enter email address
Enter mobile number