Success at CITES CoP 16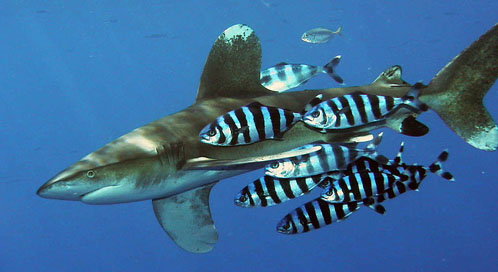 Our international team of policy experts worked hard to make the 2013 Conference of the Parties of the Convention on Trade in Endangered Species (CITES) a success, and what a historic meeting it turned out to be. The Conference approved new listings of a number of vulnerable species. Despite the long opposition of some nations to any regulations that could impact the shark trade, we worked hard to get the best scientific information to the member nations, and the Conference successfully listed several species of sharks!

Read more on our blog >>
You may also be interested in:
Climate change is now one of the leading threats to wildlife. Find out what Defenders is doing to help animals around the country survive in a warming planet.
When George Pakenham spotted a passenger-less stretch limo outside a Manhattan restaurant with its engine running, he decided he'd had enough and approached the driver to ask him to turn off the engine while waiting.
U.S. consumer demand fuels illegal wildlife trade, jeopardizing imperiled species around the globe
GET INSTANT ALERTS & UPDATES
Get Instant Alerts & Updates
Enter email address
Enter mobile number