Success at CITES CoP 16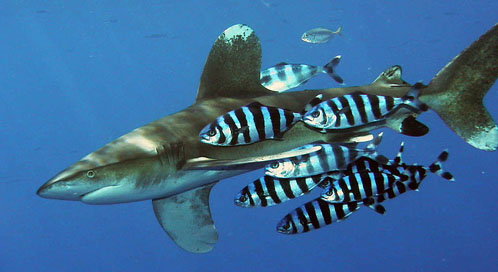 Our international team of policy experts worked hard to make the 2013 Conference of the Parties of the Convention on Trade in Endangered Species (CITES) a success, and what a historic meeting it turned out to be. The Conference approved new listings of a number of vulnerable species. Despite the long opposition of some nations to any regulations that could impact the shark trade, we worked hard to get the best scientific information to the member nations, and the Conference successfully listed several species of sharks!

Read more on our blog >>
You may also be interested in:
Help put an end to the brutal practice of shark finning. Join us in calling on FedEx to ban all shipments of shark fins!
Renowned for its majesty and nicknamed "the king of the jungle," the lion possesses both beauty and strength. Lions vary in color but typically sport light yellow-brown coats.
Wildlife doesn't stop at the U.S. border – so neither do we. We work internationally to protect wildlife around the world.
GET INSTANT ALERTS & UPDATES
Get Instant Alerts & Updates
Enter email address
Enter mobile number
On the Blog
October 6, 2016 | 10.56 AM
September 26, 2016 | 10.14 AM
September 22, 2016 | 11.02 AM