A Step Forward for Sharks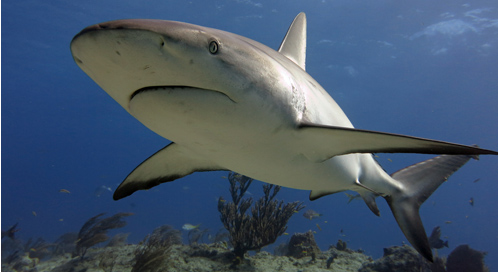 In February, 2013, the National Marine Fisheries Service (NMFS) stepped back, in part, from an unnecessary battle against state efforts to protect sharks. It all began last May when NMFS issued draft regulations stating that the federal Shark Conservation Act (SCA) would preempt state bans on trade in shark fins. The agency clearly stepped in where it wasn't its place because Congress never intended the SCA to deter states from taking a stronger stand to protect sharks from the fin trade. Nevertheless, NMFS jumped into the arena at the first sign of conflict without taking a hard look at the facts. If the agency had looked before it leaped, it would have seen that the state and federal laws govern different areas, can coexist without conflict, and are a good thing for both sharks and fisheries. Instead, NMFS' stance on state-level shark fin trade bans may have deterred other states from enacting their own laws to protect the many threatened species of sharks.
You may also be interested in:
Climate change is now one of the leading threats to wildlife. Find out what Defenders is doing to help animals around the country survive in a warming planet.
Help put an end to the brutal practice of shark finning. Join us in calling on FedEx to ban all shipments of shark fins!
GET INSTANT ALERTS & UPDATES
Get Instant Alerts & Updates
Enter email address
Enter mobile number