A Soaring Success: Montana Wildlife Crossings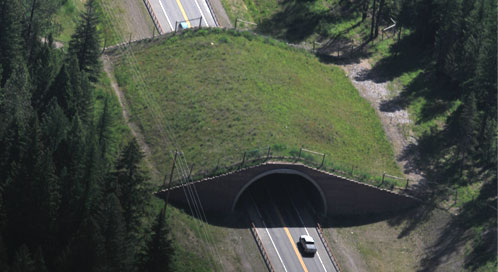 Each year, millions of animals are killed along the roadways that criss-cross America, breaking important wildlife habitat up into disconnected fragments. But in Montana, a new set of wildlife crossing structures are making things safer for drivers and for wildlife. As part of the People's Way Partnership, Defenders is working to spread the word about how effective these crossings can be - so we took to the skies to show you the whole picture.
You may also be interested in:
November 2014 - More than 100 wild bison were brought to Fort Peck Indian Reservation, adding to this historic conservation herd.
Our Southwest team works to protect rare and threatened species like Mexican wolves, jaguars and ocelots.
The latest articles about wildlife issues that may be of interest to those in the press.
Get Instant Alerts & Updates
Enter email address
Enter mobile number
On the Blog
October 31, 2014 | 10.28 AM
October 28, 2014 | 9.23 AM
October 21, 2014 | 8.30 AM
Follow Us