A Soaring Success: Montana Wildlife Crossings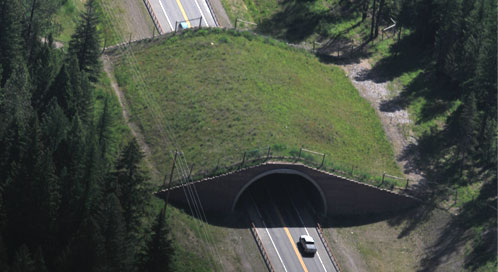 Each year, millions of animals are killed along the roadways that criss-cross America, breaking important wildlife habitat up into disconnected fragments. But in Montana, a new set of wildlife crossing structures are making things safer for drivers and for wildlife. As part of the People's Way Partnership, Defenders is working to spread the word about how effective these crossings can be - so we took to the skies to show you the whole picture.
You may also be interested in:
Each year, as wild bison wander beyond the borders of Yellowstone National Park in search of food, Montana livestock officials demand that these iconic animals be rounded up and shipped to slaughter houses to keep them out of Montana and to keep their numbers low.
The war on wolves must stop. Demand an official status review of wolves in the Northern Rockies – the first step toward restoring protection!
Called "skunk bear" by the Blackfeet Indians, the wolverine is the largest terrestrial member of the weasel family. It has a broad head, small eyes and short rounded ears.
Get Instant Alerts & Updates
Enter email address
Enter mobile number
On the Blog
October 31, 2014 | 10.28 AM
October 28, 2014 | 9.23 AM
October 21, 2014 | 8.30 AM
Follow Us