A Soaring Success: Montana Wildlife Crossings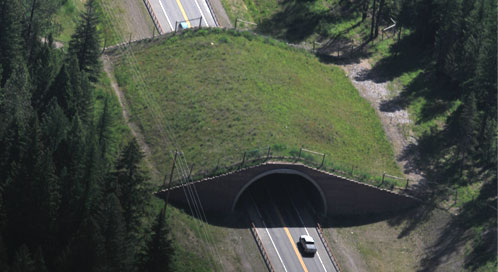 Each year, millions of animals are killed along the roadways that criss-cross America, breaking important wildlife habitat up into disconnected fragments. But in Montana, a new set of wildlife crossing structures are making things safer for drivers and for wildlife. As part of the People's Way Partnership, Defenders is working to spread the word about how effective these crossings can be - so we took to the skies to show you the whole picture.
You may also be interested in:
Big Cypress teems with wildlife and is a refuge for the critically endangered Florida panther. But the roads here make it a dangerous place for the big cats, with vehicle collisions one of the leading causes of death.
"Once again, Defenders will make stopping any anti-ESA legislation that emerges our highest priority." - Jamie Rappaport Clark, President, Defenders of Wildlife
When it comes to endangered Mexican gray wolves in the Southwest every one counts—and so do partnerships.
Get Instant Alerts & Updates
Enter email address
Enter mobile number
On the Blog
October 31, 2014 | 10.28 AM
October 21, 2014 | 8.30 AM
September 11, 2014 | 8.45 AM
Follow Us