A Soaring Success: Montana Wildlife Crossings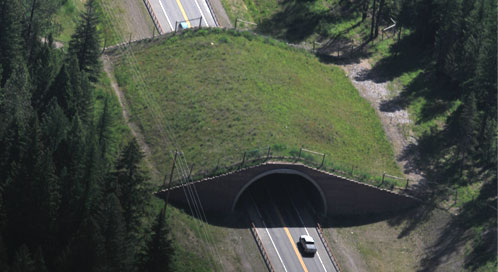 Each year, millions of animals are killed along the roadways that criss-cross America, breaking important wildlife habitat up into disconnected fragments. But in Montana, a new set of wildlife crossing structures are making things safer for drivers and for wildlife. As part of the People's Way Partnership, Defenders is working to spread the word about how effective these crossings can be - so we took to the skies to show you the whole picture.
You may also be interested in:
The latest articles about wildlife issues that may be of interest to those in the press.
The endangered black-footed ferret is a member of the weasel family. It is the only ferret native to North America - the domestic ferret is a different species of European origin and has been domesticated for hundreds of years - and has a tan body with black legs and feet, a black tip on the tail and a black mask.
The variety of landscapes and habitats in the southeast – from Florida's lagoons to North Carolina's forests – makes for an equally awe-inspiring variety of wildlife.
GET INSTANT ALERTS & UPDATES
Get Instant Alerts & Updates
Enter email address
Enter mobile number
On the Blog
February 12, 2016 | 9.54 AM
February 10, 2016 | 8.30 AM
February 8, 2016 | 9.27 AM