The Scarlet Macaw Returns to the Gulf of Mexico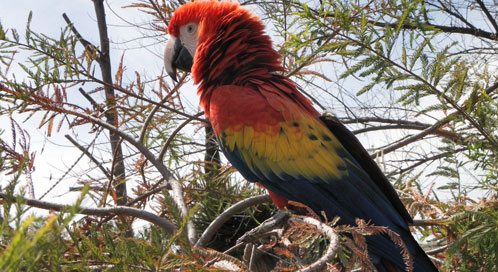 The scarlet macaw has returned to the rainforests of the Gulf of Mexico after being wiped out half a century ago. In collaboration with our partners on the ground, Defenders was involved in the effort to release 27 scarlet macaws into the wild in the Biosphere Reserve of Los Tuxtlas in southern Veracruz. This release was the first step of a project that plans to create the largest wild population of these birds in Mexico.
You may also be interested in:
Renowned for its majesty and nicknamed "the king of the jungle," the lion possesses both beauty and strength. Lions vary in color but typically sport light yellow-brown coats.
Tiger Mail; Wolves to the Rescue: Walrus Woes in a Warming Arctic
For the second year in a row, Defenders and our conservation partners stepped up to help save hundreds of prairie dogs at the edge of Thunder Basin National Grassland in eastern Wyoming.
GET INSTANT ALERTS & UPDATES
Get Instant Alerts & Updates
Enter email address
Enter mobile number
On the Blog
October 6, 2016 | 10.56 AM
September 26, 2016 | 10.14 AM
September 22, 2016 | 11.02 AM