A Safer Sea for Right Whales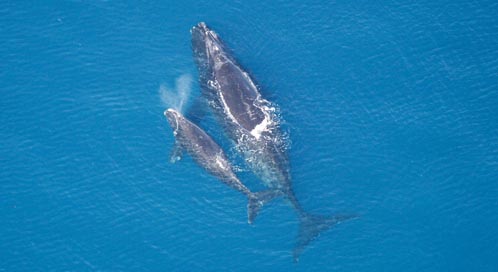 For years, Defenders of Wildlife worked hard to instate slow-speed zones for ships in places where endangered North Altantic right whales are often found. We knew that this would be the best way to protect migrating right whales, especially calves and new mothers, from ship strikes, which have long been a major threat to the species. Now, the National Marine Fisheries Service has finally made these slow-speed zones permanent!
You may also be interested in:
As birds and other small wildlife look for shelter, build nests and try to escape predators, sometimes they enter human-made places that are anything but the safe havens they seek.
For all its unique beauty, the Arctic Refuge is under assault. The oil industry and its political allies continue to launch attacks to open this national treasure to destructive oil and gas drilling, while climate change threatens to disrupt its habitats faster than wildlife can adapt.
If past strong anti-wildlife conservation efforts and horrible voting records are any indication, we should expect the new wave of Senate leaders will pursue a radical and sweeping assault on America's wildlife and public lands.
Get Instant Alerts & Updates
Enter email address
Enter mobile number
On the Blog
February 25, 2015 | 8.30 AM
February 24, 2015 | 8.15 AM
January 30, 2015 | 11.48 AM
Follow Us