A Safer Sea for Right Whales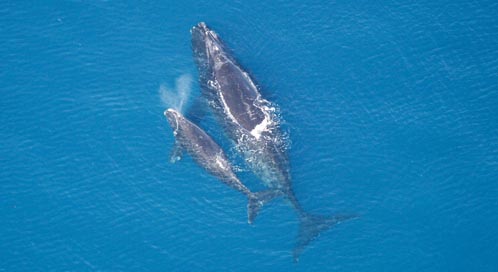 For years, Defenders of Wildlife worked hard to instate slow-speed zones for ships in places where endangered North Altantic right whales are often found. We knew that this would be the best way to protect migrating right whales, especially calves and new mothers, from ship strikes, which have long been a major threat to the species. Now, the National Marine Fisheries Service has finally made these slow-speed zones permanent!
You may also be interested in:
Climate change is upsetting the delicate balance that the spectacled eider needs to survive. Still recovering from decades of damage by lead poisoning, now this diving duck is facing a winter food shortage.
Want to help native pollinators? Here are some bee basics for your backyard.
Our Southwest team works to protect rare and threatened species like Mexican wolves, jaguars and ocelots.
GET INSTANT ALERTS & UPDATES
Get Instant Alerts & Updates
Enter email address
Enter mobile number