A Safer Sea for Right Whales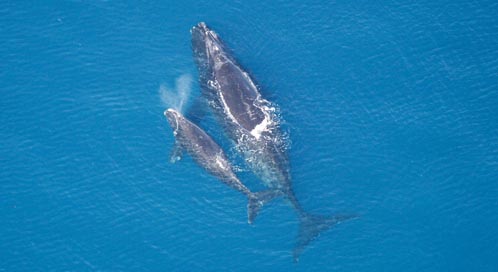 For years, Defenders of Wildlife worked hard to instate slow-speed zones for ships in places where endangered North Altantic right whales are often found. We knew that this would be the best way to protect migrating right whales, especially calves and new mothers, from ship strikes, which have long been a major threat to the species. Now, the National Marine Fisheries Service has finally made these slow-speed zones permanent!
You may also be interested in:
Half of its habitat has been lost & the rest is under attack. Act now to protect greater sage-grouse!
Want to help native pollinators? Here are some bee basics for your backyard.
The Florida Panhandle is one of the most biologically diverse regions of the world. From dense pine forests, seepage streams and major rivers, to coastal marshes and pristine beaches, it is home to a wide array of key and endangered species, including gopher tortoises, sea turtles, manatees, red-cockaded woodpeckers, eastern indigo snakes, migratory birds and numerous species of fresh water mussels.
Get Instant Alerts & Updates
Enter email address
Enter mobile number