A Safer Sea for Right Whales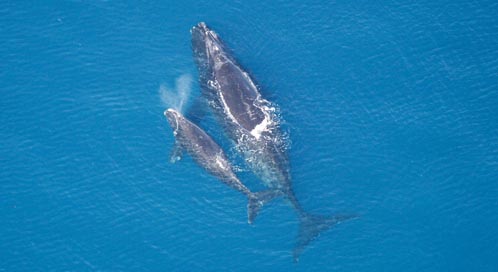 For years, Defenders of Wildlife worked hard to instate slow-speed zones for ships in places where endangered North Altantic right whales are often found. We knew that this would be the best way to protect migrating right whales, especially calves and new mothers, from ship strikes, which have long been a major threat to the species. Now, the National Marine Fisheries Service has finally made these slow-speed zones permanent!
You may also be interested in:
Cape Hatteras National Seashore is one of our nation's treasures. It's a place where people can enjoy the beach and wildlife can safely live and raise their young. But it wasn't always this way.
Called "skunk bear" by the Blackfeet Indians, the wolverine is the largest terrestrial member of the weasel family. It has a broad head, small eyes and short rounded ears.
We're turning to President Obama to ask him to permanently protect 1.3 million acres of vital desert lands by designating the Sand to Snow, Castle Mountains and the Mojave Trails including the Pisgah Valley as national monuments!
GET INSTANT ALERTS & UPDATES
Get Instant Alerts & Updates
Enter email address
Enter mobile number
On the Blog
November 25, 2015 | 9.11 AM
November 18, 2015 | 12.28 PM
November 12, 2015 | 8.41 AM