Record-Breaking Year for Cape Hatteras Sea Turtles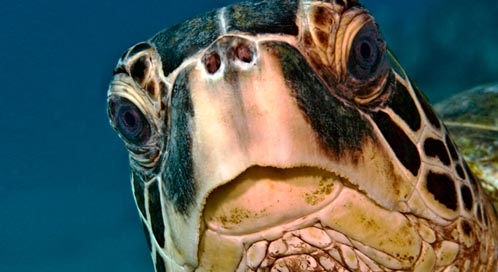 Not long ago, off-road vehicles were a serious threat to nesting shorebirds and sea turtles at Cape Hatteras National Seashore. It took a long-term effort from Defenders and our advocates to put new rules in place to make the beach safe for these endangered animals. And this year, that effort is paying off in spades.
You may also be interested in:
The American alligator is the largest reptile in North America. It has a large, dark (usually black), slightly rounded body and thick limbs. Unlike the crocodile, the alligator has a broad head.
The dead and stranded sea turtles began washing up on Gulf Coast beaches last year. There were so many that the National Marine Fisheries Service investigated, finding both the BP Gulf oil disaster and shrimp trawling were likely to blame.
Sautéed, buttered, battered, fried. The ways to serve up shrimp are virtually countless. But a recent study suggests that sustainable may no longer be on the menu.
GET INSTANT ALERTS & UPDATES
Get Instant Alerts & Updates
Enter email address
Enter mobile number