Proactive for Polar Bears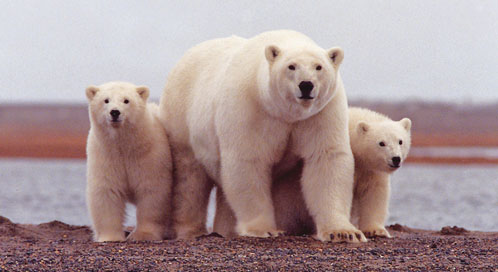 We hope that there is never a cause to use the tool that we and our partners helped create. An oil spill in the remote Arctic would be devastating to the ecosystem and its wildlife. With increased shipping and interest in drilling in the region, however, we want to make sure responders have what they need to help wildlife if the worst should happen. So we teamed up with local partners in Alaska to develop an important new tool that could make the difference between life and death for polar bears in the case of an oil spill.
You may also be interested in:
The North American River Otter is the only river otter found north of Mexico. Its luscious pelt, which was a staple of the French fur trade in the 1700-1800s, has drawn hunters for hundreds of years.
Whales belong to the order cetacea, which includes whales, dolphins and porpoises. Whales are divided into two suborders: baleen and toothed whales.
Often referred to as the largest land carnivores in the world, polar bears are actually marine mammals, spending much of their time on Arctic sea ice hundreds of miles from land.
GET INSTANT ALERTS & UPDATES
Get Instant Alerts & Updates
Enter email address
Enter mobile number