Proactive for Polar Bears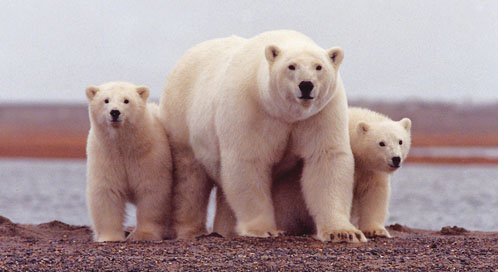 We hope that there is never a cause to use the tool that we and our partners helped create. An oil spill in the remote Arctic would be devastating to the ecosystem and its wildlife. With increased shipping and interest in drilling in the region, however, we want to make sure responders have what they need to help wildlife if the worst should happen. So we teamed up with local partners in Alaska to develop an important new tool that could make the difference between life and death for polar bears in the case of an oil spill.
You may also be interested in:
For all its unique beauty, the Arctic Refuge is under assault. The oil industry and its political allies continue to launch attacks to open this national treasure to destructive oil and gas drilling, while climate change threatens to disrupt its habitats faster than wildlife can adapt.
The Conservation Registry was developed by Defenders of Wildlife and partners to provide a simple, free web-based database and mapping system. The Conservation Registry visualizes on-the-ground conservation and wildlife investments.
Victory! Congress votes to protect endangered wildlife over special interests. Learn how Defenders and our supporters helped make this great win happen.
Get Instant Alerts & Updates
Enter email address
Enter mobile number
On the Blog
February 24, 2015 | 8.15 AM
January 30, 2015 | 11.48 AM
December 22, 2014 | 8.35 AM
Follow Us