Proactive for Polar Bears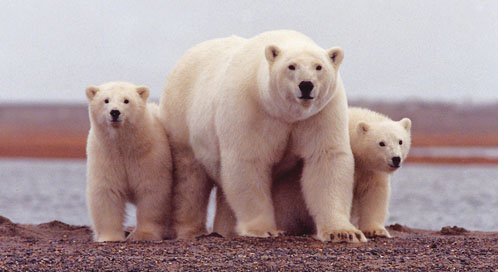 We hope that there is never a cause to use the tool that we and our partners helped create. An oil spill in the remote Arctic would be devastating to the ecosystem and its wildlife. With increased shipping and interest in drilling in the region, however, we want to make sure responders have what they need to help wildlife if the worst should happen. So we teamed up with local partners in Alaska to develop an important new tool that could make the difference between life and death for polar bears in the case of an oil spill.
You may also be interested in:
Climate change is now one of the leading threats to wildlife. Find out what Defenders is doing to help animals around the country survive in a warming planet.
We work to create and share strategies to encourage peaceful coexistence between people and wildlife.
Adult beluga whales are easily distinguished by their pure white skin, their small size and their lack of dorsal fin. The beluga has a broad and rounded head and a large forehead.
Get Instant Alerts & Updates
Enter email address
Enter mobile number
Follow Us