No Road to Ruin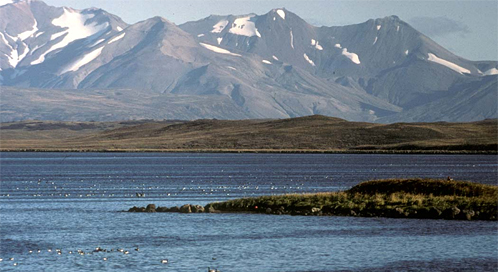 Izembek National Wildlife Refuge was established in 1960 to protect some of the most distinctive and important wetlands in the world. It is home to an abundance of wildlife, including 98% of the world's population of Pacific black brant (a sea bird), as well as grizzly bear, caribou, and salmon. Years ago, a road was proposed to connect the communities of King Cove and Cold Bay - a road that would cut across sensitive wetlands as well as steep slopes prone to avalanches. Numerous studies – by the federal government, the state of Alaska and wildlife experts – have concluded that a road through Izembek would permanently and significantly damage the wilderness and wildlife habitat value of the refuge, yet the road remained in contention for decades, with Defenders and other conservation groups vehemently opposed.
You may also be interested in:
We work to create and share strategies to encourage peaceful coexistence between people and wildlife.
Show support for the proposed Kenai National Wildlife Refuge emergency closure of brown bear hunting by attending this public hearing!
Tell President Obama to permanently protect the Berryessa Snow Mountain region and declare it a national monument!
Get Instant Alerts & Updates
Enter email address
Enter mobile number
Follow Us