No Road to Ruin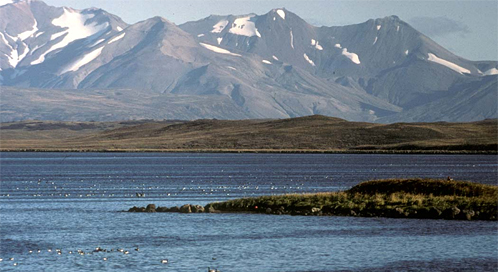 Izembek National Wildlife Refuge was established in 1960 to protect some of the most distinctive and important wetlands in the world. It is home to an abundance of wildlife, including 98% of the world's population of Pacific black brant (a sea bird), as well as grizzly bear, caribou, and salmon. Years ago, a road was proposed to connect the communities of King Cove and Cold Bay - a road that would cut across sensitive wetlands as well as steep slopes prone to avalanches. Numerous studies – by the federal government, the state of Alaska and wildlife experts – have concluded that a road through Izembek would permanently and significantly damage the wilderness and wildlife habitat value of the refuge, yet the road remained in contention for decades, with Defenders and other conservation groups vehemently opposed.
You may also be interested in:
Our Southwest team works to protect rare and threatened species like Mexican wolves, jaguars and ocelots.
Called "skunk bear" by the Blackfeet Indians, the wolverine is the largest terrestrial member of the weasel family. It has a broad head, small eyes and short rounded ears.
In July 2010, in a 5-0 vote, the Colorado State Parks Board approved sweeping changes to the Off Highway Vehicle (OHV) Grant Program that will give habitat restoration and law enforcement proposals the opportunity to receive a portion of the funds collected from OHV registration fees.
Get Instant Alerts & Updates
Enter email address
Enter mobile number
On the Blog
December 16, 2014 | 9.39 AM
December 1, 2014 | 8.50 AM
November 13, 2014 | 10.36 AM
Follow Us