Great News for Wolverines!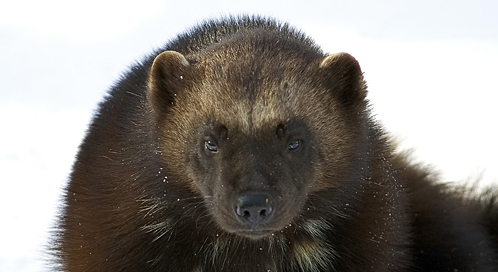 Defenders and our colleagues have been fighting for nearly two decades to federally protect wolverines in the lower 48 states, where climate change threatens their future.On February 1, 2013, FWS finally proposed to protect wolverines in the contiguous U.S. as a 'threatened' species under the ESA!
Read more on our blog >>
You may also be interested in:
Climate change is now one of the leading threats to wildlife. Find out what Defenders is doing to help animals around the country survive in a warming planet.
The numbers are in and they're disappointing, says Eva Sargent, Defenders' Southwest director. The population expanded by only eight individuals from the 2012 year-end population of 75 wolves.
Tell Secretary Jewell to stop ignoring threats to wolverines and give them full protection before it's too late!
Get Instant Alerts & Updates
Enter email address
Enter mobile number
On the Blog
September 17, 2014 | 10.17 AM
September 15, 2014 | 9.00 AM
September 8, 2014 | 8.45 AM
Follow Us