Endangered Ferrets Return to Fort Belknap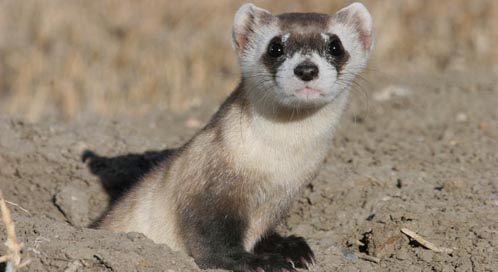 This black-footed ferret reintroduction was a long time in the making. For years, we worked with tribal and conservation partners to establish a large enough colony of prairie dogs to support black-footed ferrets. As one of the most endangered animals in North America, reintroducting black-footed ferrets back to their native prairie is a wonderful step forward. 
You may also be interested in:
In the rugged, open scrublands of east-central Montana lives the sage-grouse, a plucky bird that once thrived across the sagebrush sea. Today, however, the population is plummeting from habitat loss.
The prairie dog is a member of the squirrel family.
The war on wolves must stop. Demand an official status review of wolves in the Northern Rockies – the first step toward restoring protection!
Get Instant Alerts & Updates
Enter email address
Enter mobile number
On the Blog
April 15, 2014 | 11.06 AM
Follow Us