Anti-Bison Legislation Defeated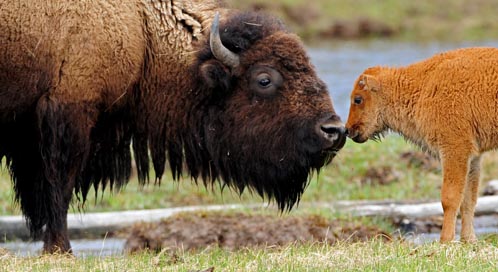 Legislators opposed to the recent progress on wild bison restoration in Montana made 14 separate attempts this year to legislate wild bison out of existence in the state. And - thanks in great part to extensive outreach from Defenders, our members and our tribal partners - 14 times they were defeated, giving wild bison a more secure future in their native home on the Great Plains.
You may also be interested in:
November 2014 - More than 100 wild bison were brought to Fort Peck Indian Reservation, adding to this historic conservation herd.
The latest articles about wildlife issues that may be of interest to those in the press.
Get Instant Alerts & Updates
Enter email address
Enter mobile number
On the Blog
December 2, 2014 | 8.40 AM
November 19, 2014 | 10.02 AM
November 13, 2014 | 9.52 AM
Follow Us