Anti-Bison Legislation Defeated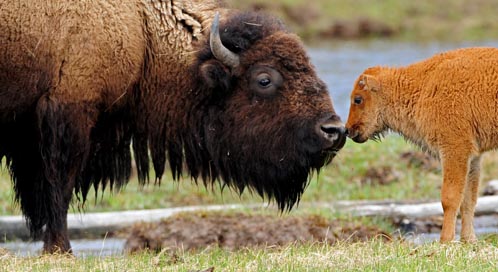 Legislators opposed to the recent progress on wild bison restoration in Montana made 14 separate attempts this year to legislate wild bison out of existence in the state. And - thanks in great part to extensive outreach from Defenders, our members and our tribal partners - 14 times they were defeated, giving wild bison a more secure future in their native home on the Great Plains.
You may also be interested in:
Please join us at one of three important U.S. Fish and Wildlife Service public meetings to discuss the future of bison in Colorado.
Bats are the only mammals capable of true flight. With extremely elongated fingers and a wing membrane stretched between, the bat's wing anatomically resembles the human hand.
The American black bear is the smallest of the three bears species found in North America, and are found only in North America. Black bears have short, non-retractable claws that give them an excellent tree-climbing ability.
Get Instant Alerts & Updates
Enter email address
Enter mobile number
On the Blog
August 28, 2014 | 9.10 AM
Follow Us