Ya-Wei Li
Director of Endangered Species Conservation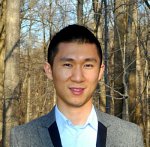 Ya-Wei (Jake) is an environmental lawyer who specializes in endangered species law, policy, and science.  He focuses on improving how the Endangered Species Act is implemented, so that it becomes more effective and efficient at conserving wildlife.  Much of this work involves endangered species listings, consultations, critical habitat designations, recovery planning, habitat conservation plans, and candidate species conservation.  He also works closely with other conservation organizations, federal and state agencies, and industry to find solutions to complex or contentious endangered species issues.
Before joining Defenders in 2010, Jake practiced environmental law at Latham & Watkins, LLP.  There, he worked on regulatory counseling and litigation relating to endangered species, air and water contaminants, pesticides, chemical regulation, environmental assessments, and renewable energy.
Jake holds a B.S. in mechanical engineering, summa cum laude, from Drexel University and a J.D., cum laude, from Cornell University Law School.  At Cornell, Jake also completed graduate coursework in conservation biology and herpetology.  He has been admitted to the District of Columbia and New York State bars.
You may also be interested in:
New FWS rule fails to help Mexican gray wolves
Today fewer than 5,000 survive in seven scattered populations in southwestern Colorado and southeastern Utah. But things are starting to look up.
There have been many victories under the Endangered Species Act (ESA) over the years. But quite a few did not come because our government did the right thing. They came because conservation groups like Defenders saw the government was failing to comply with the law and used the tool of last resort: the courts.