Joshua Hanthorn
California Program Associate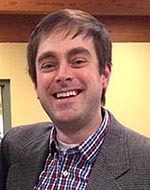 Areas of Expertise:  Environmental law, specifically the Marine Mammal Protection Act, Oil Pollution Act, and NEPA; California legislation related to wildlife protection; Cap and Trade
Josh is a Program Associate in California where he currently focuses on legislative priorities related to California wildlife. He represents Defenders' interests before the California Legislature and the Administration, and works with a coalition of non-profit organizations advocating for natural and working land conservation under California's cap and trade program. Josh also works on protecting key species in the ocean and along the coast, like the California Sea Otter.
During law school, Josh clerked for the Admiralty Division of the Department of Justice where he focused on the Oil Pollution Act, interned at an animal rights law firm, and interned at Chattahoochee Riverkeeper. He participated in the Environmental Law Society and the 2014 Nation Mock Trial Competition at Vermont Law School. Before joining Defenders in January 2016, Josh was the Wildlands and Wildlife Coordinator at the Georgia Sierra Club. Josh is also a military veteran, having served 12 years in the US Navy's submarine force. 
Josh has a Bachelor's degree in Justice Administration from Hawaii Pacific University, earned his Juris Doctor from Vermont Law School and is currently a member of the Washington State Bar. 
GET INSTANT ALERTS & UPDATES
Get Instant Alerts & Updates
Enter email address
Enter mobile number