Jennifer Witherspoon
jwitherspoon@defenders.org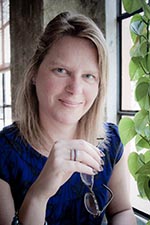 Jennifer Witherspoon joined Defenders of Wildlife in 2016 as the Media Relations Director to manage the media relations team in achieving earned media for Defenders' priority initiatives.
Prior to joining Defenders of Wildlife, Jennifer ran her own communications consulting practice, consulting for PR firms, non-profit and government clients on issues related to water management, renewable energy and wildlife, clean transportation, fundraising, organizational development and communications. She worked as the California communications director for Environmental Defense Fund for nearly a decade, leading award winning communications efforts to cap climate change, restore a second Yosemite Valley and to promote sustainable fishing. She has also worked as an advocate for the Sierra Club and Public Interest Research Groups. 
Jennifer holds a Bachelor of Arts in political science.
GET INSTANT ALERTS & UPDATES
Get Instant Alerts & Updates
Enter email address
Enter mobile number