James Jay Tutchton
Areas of Expertise: Endangered Species Act, Federal Wildlife Law, Animal Protection Law, National Environmental Policy Act, Clean Air Act, Clean Water Act, and Administrative Procedure Act.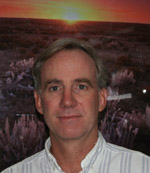 Jay has been a public interest environmental attorney for over twenty years. Prior to coming to Defenders he was General Counsel for WildEarth Guardians for six years. Jay has also worked 
as a staff attorney for the Center for Biological Diversity, EarthJustice, and the National Wildlife Federation. Over his career he has served as the Director of the Environmental Law Clinics at the University of Denver and the University of Colorado and taught courses in Federal Wildlife Law, Environmental Law, and Animal Protection Law at the University of Denver.
Jay earned a B.B.A. from the University of Notre Dame and a J.D. from UCLA, graduating Order of the Coif and among the top ten students in his class. During law school he was the Managing Editor of the UCLA Journal of Environmental Law and Policy. After law school he clerked for the Honorable William D. Keller, U.S. District Judge for the Central District of California and then worked at Arnold & Porter before finding his home working for environmental protection.
You may also be interested in:
Watch Out for Wildlife Week (fourth week in September) was created to educate people about the importance of driving smarter and safer in wildlife areas. By taking proper precautions and avoiding accidents, everyone can avoid their risk of getting in an accident with wildlife.
This is a crucial time for wildlife. Tell your members of Congress to protect wildlife and uphold the Endangered Species Act!
The latest articles about wildlife issues that may be of interest to those in the press.