James Jay Tutchton
Areas of Expertise: Endangered Species Act, Federal Wildlife Law, Animal Protection Law, National Environmental Policy Act, Clean Air Act, Clean Water Act, and Administrative Procedure Act.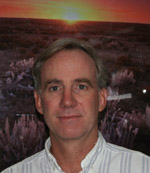 Jay has been a public interest environmental attorney for over twenty years. Prior to coming to Defenders he was General Counsel for WildEarth Guardians for six years. Jay has also worked 
as a staff attorney for the Center for Biological Diversity, EarthJustice, and the National Wildlife Federation. Over his career he has served as the Director of the Environmental Law Clinics at the University of Denver and the University of Colorado and taught courses in Federal Wildlife Law, Environmental Law, and Animal Protection Law at the University of Denver.
Jay earned a B.B.A. from the University of Notre Dame and a J.D. from UCLA, graduating Order of the Coif and among the top ten students in his class. During law school he was the Managing Editor of the UCLA Journal of Environmental Law and Policy. After law school he clerked for the Honorable William D. Keller, U.S. District Judge for the Central District of California and then worked at Arnold & Porter before finding his home working for environmental protection.
You may also be interested in:
Climate change is now one of the leading threats to wildlife. Find out what Defenders is doing to help animals around the country survive in a warming planet.
The wolf is the largest member of the canine family. Gray wolves range in color from grizzled gray or black to all-white. As the ancestor of the domestic dog, the gray wolf resembles German shepherds or malamutes.
The grizzly bear is a large predator that is different from black bears due to a distinctive hump on its shoulders. Grizzly bears have concave faces and long claws about the length of a human finger.
Get Instant Alerts & Updates
Enter email address
Enter mobile number
Follow Us