Catalina Tresky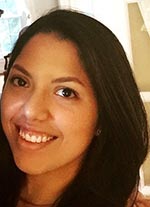 Catalina Tresky joined Defenders of Wildlife in the fall of 2015 as a communications associate to support the communications team in reporter outreach, earned media placement and social media campaigns on various conservation issues, from wolf recovery to renewable energy.
Prior to joining Defenders of Wildlife, Catalina worked at conservation groups and PR firms along the East Coast. She also worked abroad at a journalism think-tank and an international clean water group.
Catalina holds a Bachelor of Arts in Communications, a Masters of Science in Corporate Communications and Reputation Management and a Masters of Science in Communications and Media. 
GET INSTANT ALERTS & UPDATES
Get Instant Alerts & Updates
Enter email address
Enter mobile number