Carol Baumgartel
New Mexico Outreach Representative
cbaumgartel@defenders.org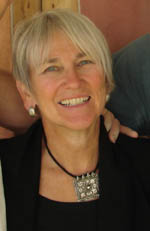 Carol is the New Mexico Outreach Representative for Defenders of Wildlife. Carol works throughout New Mexico to engage diverse groups and individual activists who are concerned about strengthening wildlife and habitat conservation, and recovering endangered species. 
A New Mexico resident for 43 years, Carol has an extensive background as a Peace Corps community organizer in Honduras, a highly successful entrepreneur in the green building industry, and as a Regional Field Director for Organizing for Action New Mexico. She brings knowledge and excitement to conservation activists throughout the state who want to make their voices heard with our Congressional delegation,as well as with our local elected officials and new volunteers.  
You may also be interested in:
A roundup of important wildlife stories
Defenders of Wildlife's 2014 Photo Contest Winners
Cape Hatteras National Seashore is one of our nation's treasures. It's a place where people can enjoy the beach and wildlife can safely live and raise their young. But it wasn't always this way.
Get Instant Alerts & Updates
Enter email address
Enter mobile number
Follow Us