You are here
Home
|
Awardee Biographies
Awardee Biographies
Co-Chairs
Edward Asner is one of the most honored actors in the history of television. A versatile, committed, eloquent and talented actor, he has been the recipient of seven Emmy Awards and 16 nominations, as well as five Golden Globe Awards, and served as national president of the Screen Actors Guild for two terms. In addition to his professional versatility, Asner has consistently served and committed himself to the rights of the working performer and to advocating for human rights, world peace, environmental preservation and political freedom.
Caroline D. Gabel of Chestertown, Md., is past chair of Defenders' board of directors and currently chairs the board of the Snow Leopard Conservancy. She serves on numerous other boards, including Rachel's Network and The Nature Conservancy, Maryland/District of Columbia Chapter, and is a member of the Maryland State Critical Areas Commission. Gabel is president and CEO of The Shared Earth Foundation, which supports endangered species, habitat protection and biodiversity. She spent 30 years on the staffs of members of Congress from Minnesota and on the Transportation Committee of the House of Representatives. Gabel completed her undergraduate studies at Wellesley College and received an M.A. in international relations from the University of Pennsylvania.
Master of Ceremonies
Jeff Corwin of Marshfield, Mass., is an Emmy-Award winning television host and popular author. His shows include Animal Planet's Jeff Corwin Experience, Giant Monsters, Realm of the Yeti, Corwin's Quest, Spring Watch USA and King of the Jungle; Disney's Going Wild with Jeff Corwin; Discovery Networks' Investigation Earth; NBC's Jeff Corwin Unleashed; and the Travel Channel's Into Alaska and Into the American West. His documentary, The Vanishing Frog, premiered on Animal Planet in 2008. His 2004 book, Living on the Edge: Amazing Relationships in the Natural World, is now in its 5th edition. Corwin is also the founder of the EcoZone, an interactive museum and environmental education center in Norwell, Mass. He has a B.S. in biology and anthropology from Bridgewater State College, an M.S. in wildlife and fisheries conservation from the University of Massachusetts-Amherst, and an honorary doctorate in public education from Bridgewater State College.
Awardees
Prof. John D. Leshy
Legacy Award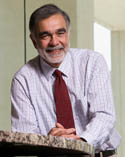 John Leshy is the Harry D. Sunderland Distinguished Professor at the University of California, Hastings College of the Law in San Francisco, where he teaches property law, constitutional law, Indian law and various natural resources courses. He was Solicitor (General Counsel) of the Interior Department throughout the Clinton Administration, and earlier was special counsel to the House Natural Resources Committee, a law professor at Arizona State, Associate Interior Solicitor in the Carter Administration, a co-founder of the western office of the Natural Resources Defense Council (NRDC) and a litigator in the Civil Rights Division of the U.S. Department of Justice. He helped lead the Interior Department transition team for Clinton-Gore in 1992 and Obama-Biden in 2008.  He has been a frequent visiting professor at Harvard Law School, from which he graduated in 1969, after earning an A.B. at Harvard College. Mr. Leshy is widely published, including books on the Mining Law of 1872 and the Arizona Constitution, and a co-author of texts on water law and federal land and resources law, now in their 5th and 6th editions, respectively.  He lives in San Francisco with his partner Peggy Karp, a psychiatrist. His son, Alec, teaches in the Boston public schools. 
Dr. David S. Wilcove
Spirit of Defenders Science Award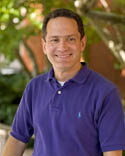 David S. Wilcove is professor of ecology, evolutionary biology and public affairs at Princeton University. Prior to joining the faculty of Princeton University, he was senior ecologist at the Environmental Defense Fund in Washington, DC, where he developed science-based strategies to protect endangered species. He is author of two books and numerous technical and popular articles in the fields of conservation science, ornithology and endangered species protection. He has served on the boards of directors of the Society for Conservation Biology, Rare, American Bird Conservancy, Natural Areas Association and New Jersey Audubon Society, as well as the editorial boards of Conservation Biology, Ecological Applications and Issues in Ecology. In 2001, Professor Wilcove received the Distinguished Service Award of the Society for Conservation Biology in recognition of his work on behalf of endangered species. Recent projects include studies of the impacts of logging and agriculture on wildlife in Southeast Asia; the conservation of migratory species; and how climate change is likely to affect biodiversity. Ongoing projects include studies of the wild bird trade in Southeast Asia, the loss of coastal wetlands in Asia and how bird distributions and abundance are affected by land-use changes in the Himalayas and Amazonia.
Nick Wiley
Spirit of Defenders Public Service Award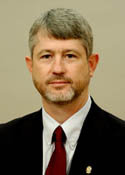 Nick Wiley is the Executive Director of the Florida Fish and Wildlife Conservation Commission, overseeing Florida's 6.5 million acre wildlife management system. He began his career with the Commission in 1988 and has served in positions ranging from entry level field biologist to his current role. He has experience with a diversity of conservation challenges including sustainable management of American alligators and northern bobwhites, getting youth outdoors and working with colleagues and stakeholders to find creative solutions regarding problematic fish and wildlife species, game and nongame species, freshwater and marine fisheries and imperiled species.  Mr. Wiley is a National Conservation Leadership Institute fellow and certified professional wildlife biologist.  He grew up in rural south Georgia with a keen interest in studying any fish and wildlife he could catch.  Mr. Wiley's first job in conservation came at age 15 with the Youth Conservation Corps working at the Okefenokee National Wildlife Refuge. He earned a bachelor's degree in biology from Georgia Southern University and a master's degree in wildlife science from Auburn University.  Mr. Wiley lives in Tallahassee with his wife Evelyn and two energetic sons, Duncan and Brooks, who also are avid fish and wildlife enthusiasts.
The Honorable Nathaniel P. Reed
Spirit of Defenders Advocacy Award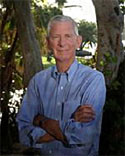 Mr. Reed is Vice Chairman of the Everglades Foundation and Co-Chair with Senator Bob Graham of the Florida Conservation Coalition. He has been a fierce advocate for wildlife and public lands conservation for more than four decades. Serving throughout the Nixon and Ford Administrations as the Assistant Secretary for Fish and Wildlife and Parks at the Department of the Interior, he played a key role in the negotiation and passage of many of our nation's most crucial federal environmental laws and treaties, including the Endangered Species Act, the Marine Mammal Protection Act, the Endangered Species Convention (CITES), key amendments to the Clean Water Act and the passage of the National Environmental Policy Act.  Moreover, he was a strong defender of the National Wildlife Refuge and National Park Systems, the Land and Water Conservation Fund and wetland protection. Mr. Reed was also actively engaged in the early Alaskan federal land use planning, which lay the groundwork for the creation of more than 100 million acres of new national parks and wildlife refuges in Alaska.  After leaving the government, his advocacy efforts continued through his work to save the endangered Atlantic salmon and restore the Everglades. In recognition of Mr. Reed's significant contributions to wildlife, wetlands and public lands conservation, Secretary of the Interior Bruce Babbitt recognized his lifetime of achievement on behalf of the environment in 2000.  In June 2013, Mr. Reed received the first Bob Graham Center of Public Policy Award as Florida's Citizen of the Year.
GET INSTANT ALERTS & UPDATES
Get Instant Alerts & Updates
Enter email address
Enter mobile number
On the Blog
February 17, 2017 | 1.17 PM
February 15, 2017 | 4.16 PM
February 14, 2017 | 4.10 PM