Annual President's Council Wildlife Conservation Workshop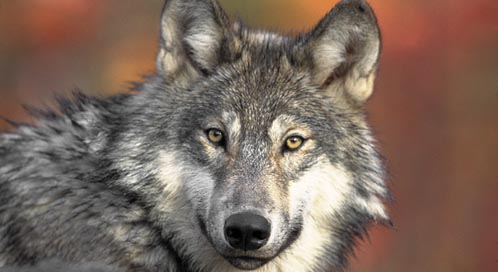 © Photo: Gary Kramer / U.S. Fish and Wildlife Service
President's Council members are invited to join us each August on this exclusive trip inside Yellowstone National Park. From gray wolves and bison to bald eagles and elk, America's first national park has spectacular wildlife viewing opportunities. With scientists, researchers and experts as guides, members get an insider's perspective of the wildlife and habitat of the Yellowstone ecosystem. 
The atmosphere is relaxed and casual throughout the trip, and the beautiful setting could not be more appropriate for learning about Defenders' programs, with a special focus on our work in the Northern Rockies.
2017 Wildlife Workshop, August 7-11
Plans for the 2017 trip are underway. Please take a look at the 2016 itinerary and if you are interested in participating or getting more information, please contact Amy Moore at amoore@defenders.org or 202-772-0209.
Who May Participate?
All participants or one member of the family must be a current Defenders of Wildlife President's Council member as of August 1, 2017. The cost of the trip is $3,900 per cabin. Renew or upgrade your membership.
What to Expect?
The workshop is designed to be educational and hands-on, with an excellent mixture of wildlife-viewing, hiking and briefings by scientists and conservation experts and Defenders staff, to give you a truly unique experience. The trip is led by wildlife experts who offer a wealth of knowledge on Yellowstone ecology. Staying in the Lamar Valley at the Buffalo Ranch, we are in a prime location to view wildlife. While each day has a similar structure, the focus shifts to give participants a complete overview of wildlife in Yellowstone. Take a look at the 2016 itinerary for an idea of what you can expect during the workshop.
Participants should be able to walk at least two miles over uneven terrain. Altitudes within the park range from 5,200 to 11,300 feet.
Lodging and Meals
Participants stay in the Buffalo Ranch's comfortable, twin-bed cabins that comfortably sleep three. Families are welcome, although we do not recommend this workshop for children under 10. Bathroom facilities, private showers and dressing areas are in the restroom building steps away from the cabins. Meals are in the Yellowstone Association Institute's heated ranch house or on the back porch overlooking the Lamar Valley. 
What to Bring
Participants will receive a list of clothing and equipment recommended for the trip. Since mountain weather prevails in the high country, be prepared for everything including hot sun, cold, wind, rain and snow. Temperatures range from the low 40s in the early morning to the mid 70s in the afternoon. Regardless of the weather or our itinerary, attire is casual. Participants will also need to bring a pillow, sleeping bag (or sheets and blankets) and towels.
Report from a Past Wildlife Workshop
Not far down the road from the Buffalo Ranch, we spotted wolves on the first morning. With help from our knowledgeable guides, we continued to have daily wolf-watching opportunities, including a magnificent view of the Druid Peak pack directly across the valley from our cabins.  All week we enjoyed spectacular wildlife sightings, including pronghorn, otters, big horn sheep, black bears, ospreys, coyotes, grizzly bears and herds of bison.  On our final morning, it was quite a sight to see a herd of bison walking amongst our cabins at the Buffalo Ranch.
In addition to viewing wildlife, participants had a chance to explore Yellowstone during hikes to the historic Rose Creek wolf acclimation pen (where part of the wolf reintroduction project was based), the Grand Canyon of Yellowstone, an abandoned wolf den, Trout Lake and Mammoth Terrace, among others.
"I had traveled to Yellowstone two times before, but never like this. A new world opened up this time. I am forever hooked." —2014 Yellowstone trip participant
"The whole trip was incredible and would have been hard to duplicate without going with Defenders of Wildlife." —2015 Yellowstone trip participant
You may also be interested in:
Wild bison are making a small comeback, but they need more room to roam.
Check out these moving images from the day the Yellowstone bison went home!
On March 19, 2012, about 60 genetically pure bison were relocated from a quarantine facility outside Yellowstone National Park to the Fort Peck Indian Reservation in eastern Montana.
GET INSTANT ALERTS & UPDATES
Get Instant Alerts & Updates
Enter email address
Enter mobile number
On the Blog
October 31, 2012 | 5.27 PM
September 17, 2012 | 2.23 PM